Our vision for optimal wireless freedom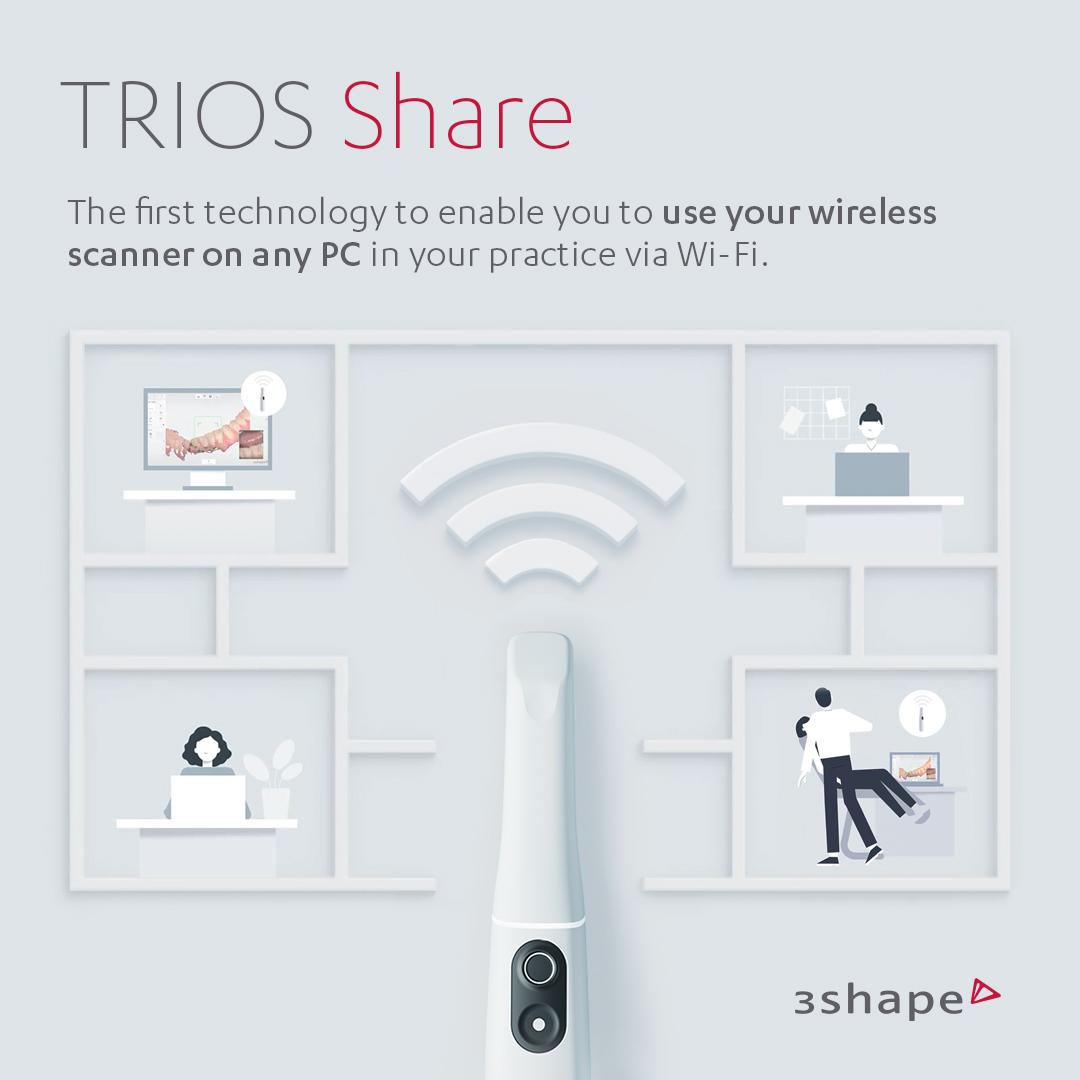 3Shape believes that if you really want wireless freedom in your dental practice, you should be able to scan from every PC in your practice optimally.
But we do not see it being practical to have a power PC in every room sitting alongside of your normal practice PC that might be running your PMS. We do offer that as a solution like the competitor's solution, but we know it gets expensive.
With our Splashtop solution, you will not need to buy new and multiple, very expensive PCs, Wi-Fi hubs, or ever worry about someone blocking the signal from your scanner to the Wi-Fi hub. In fact, you will save money when you get your whole team onboard with digital dentistry! Isn't that real/absolute wireless freedom?
If you want to enjoy real wireless freedom, check out TRIOS Share. Get a subscription for about $4.75 per month to Splashtop and you're good to go.