Dentistry is at a similar crossroads with digital technology
Digital dentistry techniques won't necessarily make you a better dentist or more creative overnight. But in my experience, they will improve your technique, and make your dentistry more predictable and efficient - just like the word processor did for writers.
I've heard many dentists complain that digital technology can't make you a better dentist. They say, you can't take a so-so dentist and make them better with digital.
In my opinion, it is the opposite. I know because I'm proof. I am just an everyday average clinical dentist. But because of digital pathways, I can do things in dentistry that I could never imagine doing, and I can do the basic tasks effortlessly.
Now… if you asked me to draw something on a piece of paper it would look ridiculous. But give me Photoshop or PowerPoint, and I'll go ahead and draw the Mona Lisa.
Digital technology has made a similarly huge impact on me as a clinician.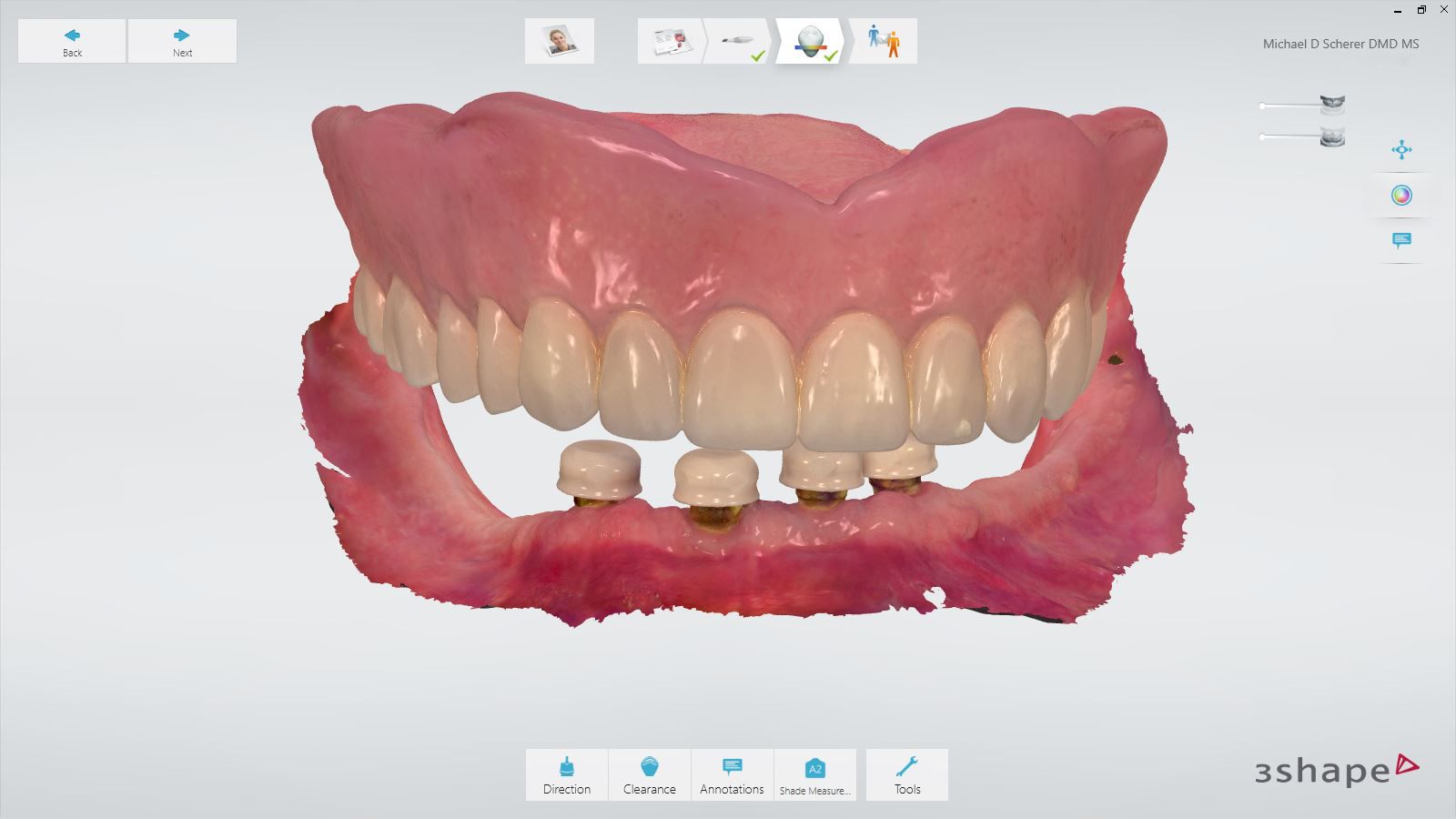 It should not be a question of one over the other
When it comes to dentures, implants, and reconstructions, digital pathways have made my work more predictable and time efficient. But I am not ignoring analog techniques because I work more digitally now. Ever since adopting intraoral scanning almost 10 years ago, I have only made a small handful of physical impressions for routine crown & bridge cases during those years!
I still use analog workflows for bigger cases
Analog and digital workflows are like good friends - especially when we talk about full-arch dentures and implant workflows. They just work together. And when doctors simply ignore digital pathways because they believe it can only be one or the other, they are mistaken.
I'm a better digital dentist because of my analog mindset. In my mind, the digital pathways that I take are no different from the analog workflows, except that I eliminate the PVS. In addition, digital enables me to also leverage the data I collect for design and production or at the very least, share it more easily with a treatment partner.
Digital dentures… well mostly
In a denture workflow for example, you can choose the analog workflow, with a traditional custom tray impression PVS, or you can do digital dentures with an intraoral scanner. You scan the identical arch, do a fully digital design but ultimately, you get to that same point as you would with PVS.