So what are the issues with the current setup?
There are still several areas in the lab-clinic collaboration that are not fully on par with the remaining digital workflows.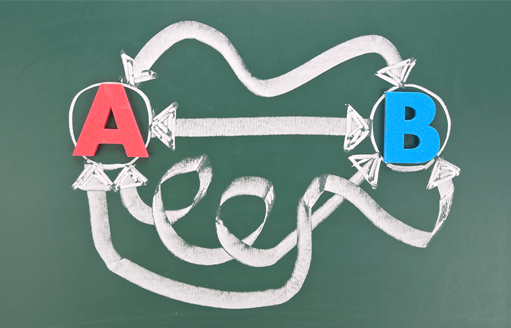 1. Multiple channels of communication
While the above steps and workflow sounds simple, the major drawback is in the lack of integration between the system used in the clinic and the system used in the lab. This means that the communication between labs and clinic, even with an intraoral scan file, the case specific information, additional modalities, such as patient photos, x-rays, even intraoral scans, are still shared through multiple channels such as, messenger, WhatsApp, SMS, mail etc. While some clinics might prefer one communication channel, others might have a different preference. So, labs end up having to be 'online' on several channels and use multiple programs to communicate and receive files from different clinics.
2. Establishing new connections
In a non-integrated digital setup, establishing new collaborations and connecting with new business partners, for labs and clinics are today more or less still done in an analog way, for e.g. physically at tradeshows, meetings, conferences, etc. But this does not match the needs of a modern clinician or technician who is used to everything being seamlessly connected and integrated in other aspects of their lives. Moreover, in most communication programs, labs can only promote themselves with a name and/or e-mail. Their services, employees, specializations, etc., are not reflected in the communication platform.
All this results in inconvenience and inefficiency, as information is scattered across various channels. This means that both labs and clinics must monitor many different portals and communication channels, to make sure that all necessary information is received, and the case can be finalized according to the agreement.