This article is taken from a very popular presentation by Dr. Ian Buckle, at the 3Shape Global Symposium (June 19-20, 2020). Watch this and all other presentations on-demand for free now.
Dr. Ian Buckle: Very often as a dentist and lecturer, we like to talk about the complicated cases we do. Of course, they are fun to be involved with, but the main thing that I want to share with you is the nuts and bolts of what we do every day. And how digital dentistry has come to play an integral role in that.
If you invest in something like an intraoral scanner or take the time to learn about a technology, then you want a return on your investment. Not just financially, but also in how the technology contributes to your predictability.
Beginning with the end in mind
If you have read "The seven habits of highly effective people" by Stephen Covey, the idea of "beginning with the end in mind" is what we now do with digital dentistry.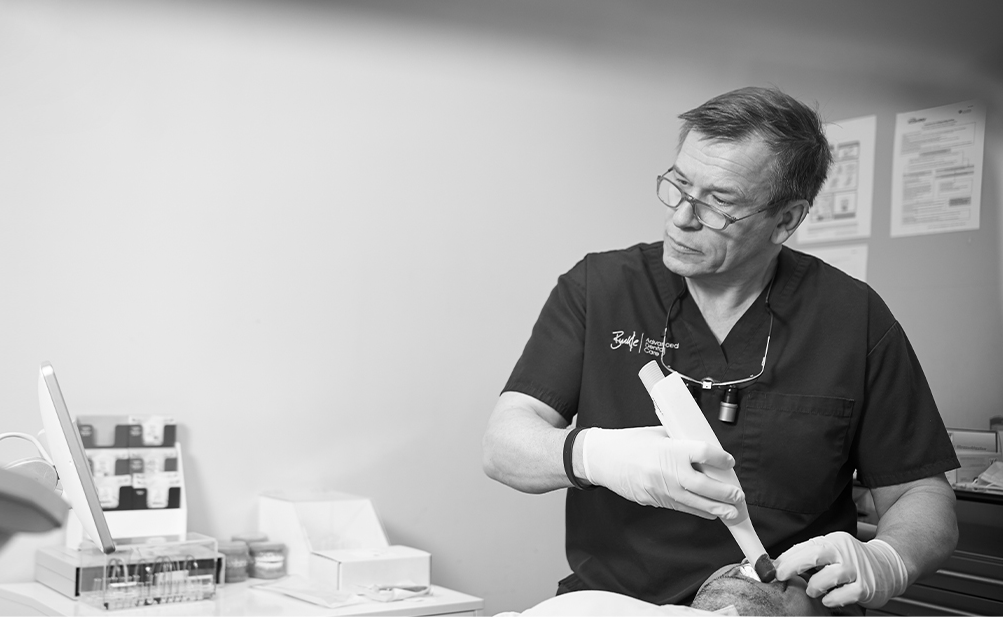 For example, if we consider one of my patients, Gordon. He comes in because his teeth are quite worn down. We need to take care of his smile and give him good function.
But sometimes, we are so busy being dentists and biologically driven, that we forget some of the important things that we need to do first, like "selling" dentistry - if you want to call it that. We need the patients to fully understand what may be needed to move forward and make their health and welfare better. With digital, we have the tools to do that. Digital also helps to motivate them to make the change. It engages them. Importantly, one of the really cool things with digital dentistry is that while it enables us to encourage our patients, it does so in a way that is more appropriate than it has ever been. You are not telling them, but instead, sharing information transparently.
With intraoral scans, we have 3D models that we can show our patients. They can see exactly what is going on. They can see in three dimensions how it all relates. On a side note, when you use digital technology, patients feel that you are a forward-thinking practitioner.