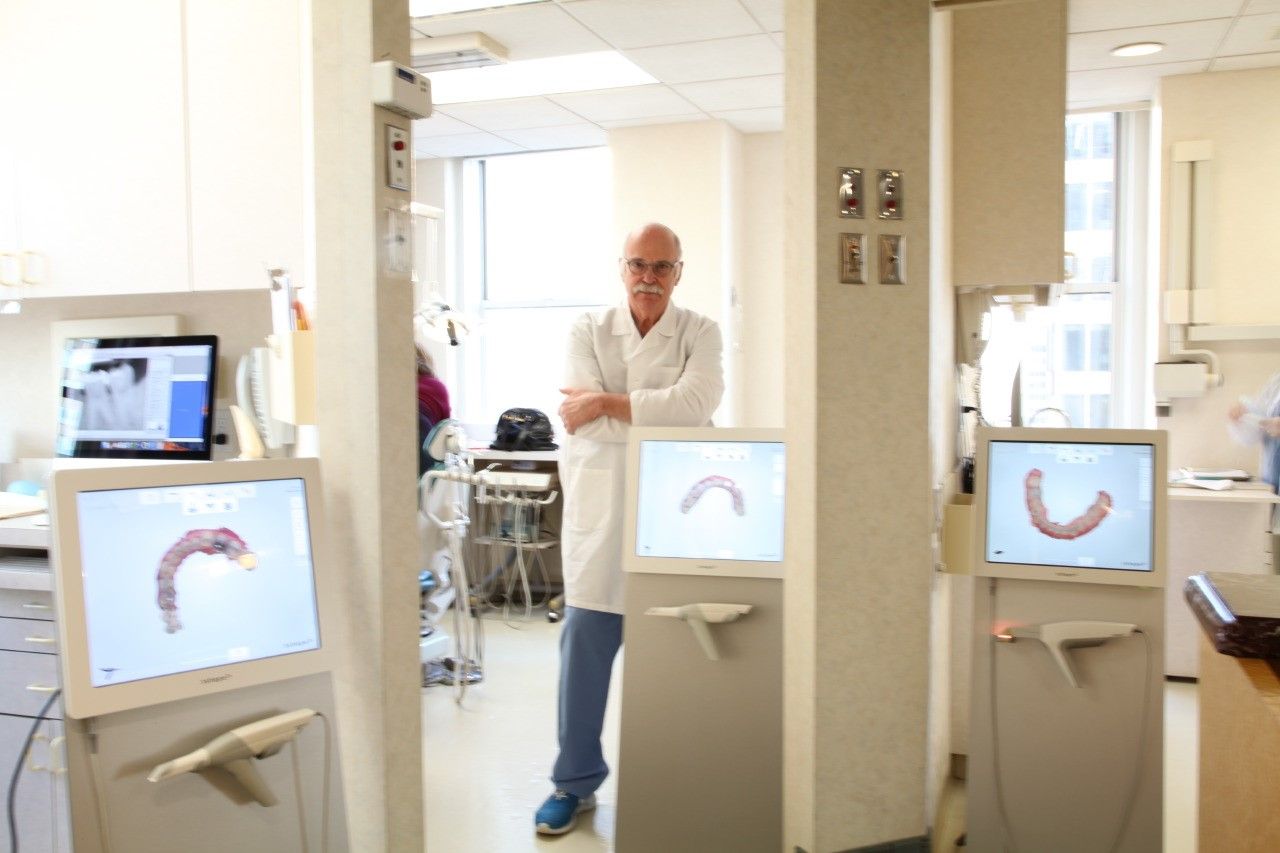 How does CAD/CAM affect more extensive procedures?
In the case of a fixed bridge or multiple crowns, I also eliminate half the visits.
My workflow is: I prepare the tooth and do a scan. That probably takes me twenty-thirty minutes. I take a break for two hours and come back for fifteen minutes and cement the crown. I don't really take a break, I see more patients. These temps are stronger, more esthetic and fit exactly like the final restoration which is delivered at the next visit. I have eliminated try-ins, repairs or recementing the temps.
Because of this, my scheduling might be a little more complex to organize. But it is very, very productive.
In terms of predictability, accuracy and fit, you haven't lost anything with the faster workflow?
The accuracy is absolutely great. I would argue that it is better. The consistency is unequaled!
We have three outstanding dental laboratory technicians, who do beautiful work. But they don't work as consistently as the machines do. The machines never take a day off. They are never in a bad mood. They don't get distracted.
Once you calibrate your machine to do a certain restoration manufactured in a specific way, that's the way it is every single day.