30 days after beginning our dental scanning journey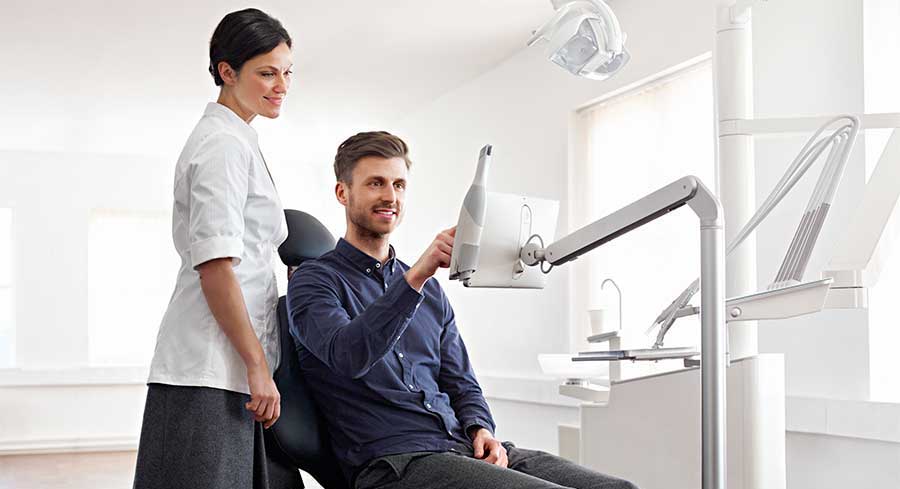 "One month into using the 3Shape TRIOS scanner, we had many positive responses from patients and our staff.
What really stood out to me about the first month was how positively our patients reacted to the scanner. They were taken aback by how good it is and what is now visible to them on the screen. The sleek design is an eye-pleaser in the clinic too."
No conventional dental impressions means more comfortable cosmetic procedures
"My clinic is not purely cosmetic, but in my work with patients, I focus on cosmetic procedures. Patients come in for procedures like Clear aligners, whitening and implants. So dental impressions have been a daily routine, which a lot of patients aren't keen on. My returning patients can compare from taking impressions a year ago to trying the scanning. The scanner feels so much better for patients, and it feels good to be able to offer that."
60 days in with TRIOS
"Two months later and a couple of the nurses from my clinic tried the scanner. They enjoy using it, even if they initially did struggle a little to learn the new technology."
Challenging ourselves with a 'Clear aligner open day'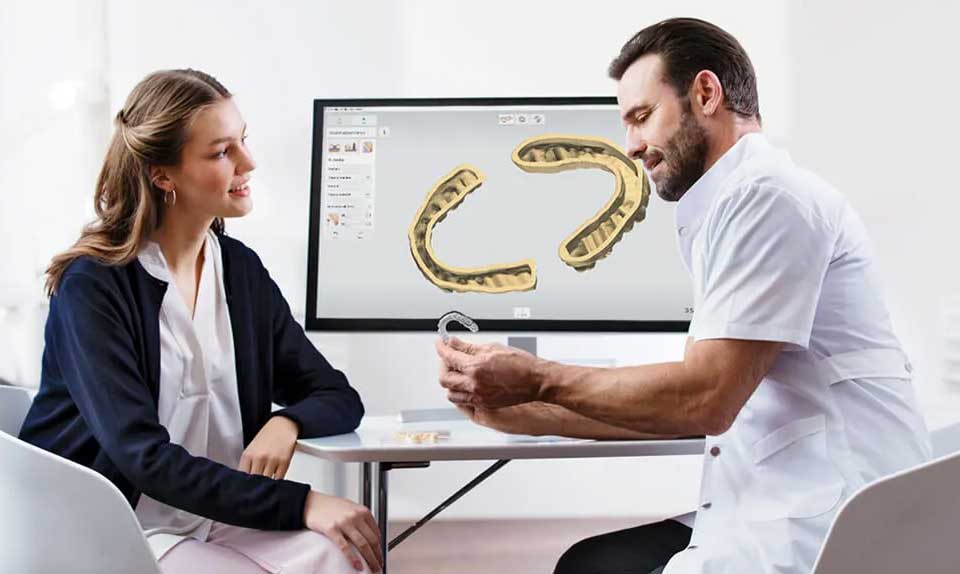 "We hosted a Clear aligner open day at the clinic, where the nurses inevitably had to learn to do the scannings on their own. We were quite surprised with the number of people that showed up.
With the bulk scanning needed to perform the clear aligner consultations, the open day event meant that the nurses had to quickly get good at using TRIOS. We could see what a significant difference the scanner could mean to our workflow and patient care. Being able to host an open-day event efficiently was also a game-changer, in terms of attracting new patients to the clinic."
Ongoing support from our Customer Success Manager
"For training, we had around three appointments with our Customer Success Manager, Lillia. She was always helpful and available to answer any questions we had and provided additional training when needed. Since I had the laptop version of TRIOS in my other practice, using TRIOS MOVE+ was still a little new to me."