In TRIOS 5, the mirror, which is normally housed in a scanner tip, is instead enclosed in the scanner. That means when you change tips you are not affecting calibration. TRIOS 5 just stays calibrated.
Changes to the scanner's battery performance
The second change is the battery life. 3Shape has increased the battery life (up to 66 minutes per battery). They have also sped up the charging time and the batteries have LED indicators on them that tell you the battery's charge level.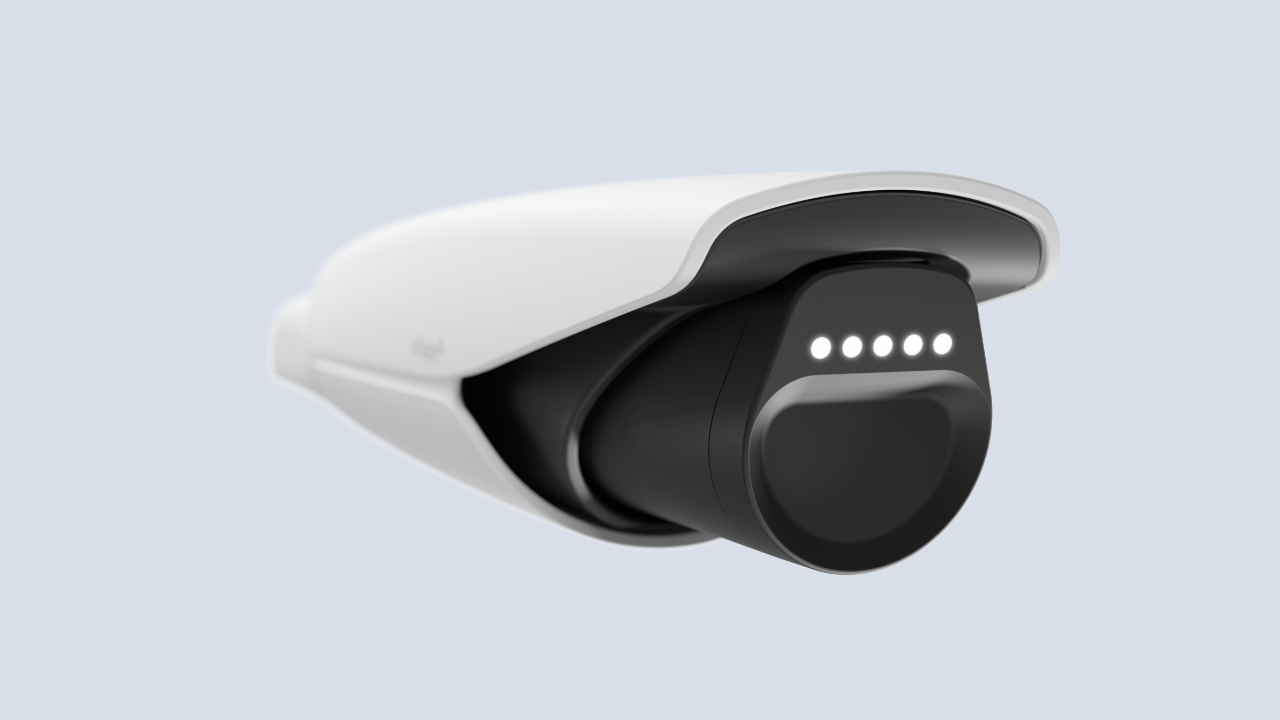 My assistant just shakes the battery and the LED lights come on telling us how much charge is left in the battery.
Another important change is TRIOS 5 goes into sleep mode automatically when not in use. This is a fantastic benefit because we all know how sometimes batteries can run out even without using them.
The 3Shape team told me that the scanner can sit for a week in sleep mode. You just pick it up a week later and start scanning with no need to change out the battery.
Why you should consider TRIOS 5
Being part of the beta testing team opened my eyes up to the complexity in creating an intraoral scanner. Especially one that basically, rewrites the book.
It was very exciting to see the improvements come in each week via updates (when I remembered to install them) and gratifying to suggest changes to some of the software usability and see them also implemented.
The TRIOS 5 feels like a solid product in your hands. I recently tested another scanner model in Italy and that felt like a children's toy.
With TRIOS 5, you are confident that you are getting a fantastic piece of craftmanship.
The entire workflow from scanning to using the software has been so optimized by 3Shape that I don't see them having a competitor in the market.
The little details that make my job easier
If you worked with 3Shape Unite (it comes with TRIOS), then you know about how seamless the workflows are. They recently added a feature where you can select and save your favorite materials and implant manufacturers from the menu. Do you know what it is like to scroll through 150 implants every time you make an order, trying to remember which one is yours?
Just a little detail like this makes my job so much easier and demonstrates how much effort 3Shape puts into meeting our demands as practitioners.
In my eyes, TRIOS 5 is probably the most optimized scanner on the market. They have really tried to think of everything.
I should know because during this testing period, my 100 days, I saw every update and every change made to it.
If you are used to scanning, then you will recognize all the new benefits I have talked about in this article.
If you are completely new to scanning, I don't think you will find a better scanner to start with. It is just so easy to use and combined with the 3Shape software and integrations, you could not be better positioned to take advantage of everything digital dentistry has to offer, and at your own pace.
I really think the TRIOS is one of the best instruments I have in the office. I heard one of the other dentists from the Copenhagen beta test group say that she literally loves her TRIOS 5. It's kind of how I feel, and I know that there's not too many products that I feel that way about.