How Merchant's Business Model Benefits Stakeholders:
The ease of the digital workflow would so impress dentists so that they would want their own scanner.
Scans being made by Merchant's team of dentists would be sent to Illusion lab, bringing in new lab customers and spurring growth.
Adopting digital dentistry would drive practice growth for the dentists.
Illusion would become a reseller partner of 3Shape hardware and software.
3Shape brand and sales would grow in the country.
E & E – Education and Experience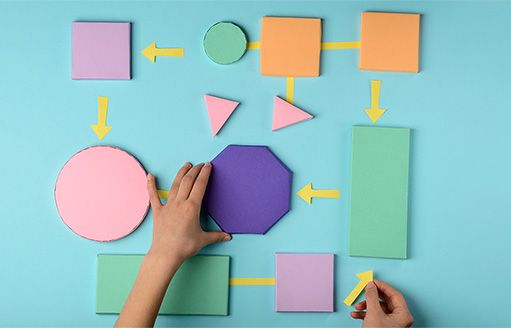 Merchant named his business model, "E & E" – Education and Experience.
"There are approximately 250,000 dentists in India. I believe their first experience with intraoral scanning should be a 3Shape TRIOS.
We use qualified dentists, who are trained at our center, to go out to dentists in their respective cities. They provide education on what digital dentistry is, and at the same time, give the doctor/customers experience with scanners and the digital workflow.
Depending on the doctor, some want to try and use the scanner, others just observe. But importantly, either way, they get to see how easy it is and the quality of scanning. We, or they, do the scan, send it to a lab, and get the restoration back. I would say that 90% are amazed at how simple the workflow is. It serves to convince them that this is something worth investing in for the future. "
"Every single day we are scanning with hundreds of doctors who are experiencing digital dentistry for the first time. And that is key. For us, it is a very cost-efficient way to introduce dentists to digital dentistry."
Have scanner will travel
Merchant created a call center where practices can schedule appointments with his staff of dentists to come and visit with a scanner. Illusion sends out their dentist who scans a patient, checks the file, preps, occlusion, and then sends the job to the lab.
"By coming out to visit them, we are able to answer their questions like: can I scan? Is it difficult… how long does it take?
There are a lot of dentists that have the money to buy a scanner, but they are stuck in the mindset, why would I want to change? Why would I want to experience the pain of changing?
Because of this, it is important that we do not use normal people to go out and demo scanners with them. We use dentists. We hire good dentists that are young. They understand technology, and they can easily explain to a fellow doctor, in dental terms, what is needed.
When the doctors see a fellow dentist, who is maybe 10-15 years younger than them scanning a patient, they think, of course I can do that.
Our goal is to eventually have every dentist purchase a scanner. If they cannot afford one, we get them in the habit of using one by coming out to them. I believe that once you get in the habit of using digital dentistry, it is very hard to go back to analog.
Once they see the results and how good the whole workflow and system is, they will eventually buy one. It is just a matter of time."
Merchant estimates that 30-40% of the dentists that his team visits try scanning. Once they begin to get comfortable with it, they want to place an order.