Scanning every patient is a must
I feel very strongly about scanning every patient. It's one of those must have things. For one, it's a fantastic digital record, and two, it gives you treatment planning options. You can digitally plan. You can send patients mock-ups and choose your production workflows and treatment partners.
When you contrast IO scanners with x-rays and pictures, they can only show patients so much. With a scan, we can turn it around, move the mouth, you can show patients that this is what we are talking about, you can show them their wear pattern, and much more. It is a very good tool for explaining treatment planning options.
A 3D model also provides a better understanding for patients than an x-ray. Basically, with a CBCT scan, patients do not get what they are looking at on the screen.
Patients are now saying 'I'm onboard, let's do this!'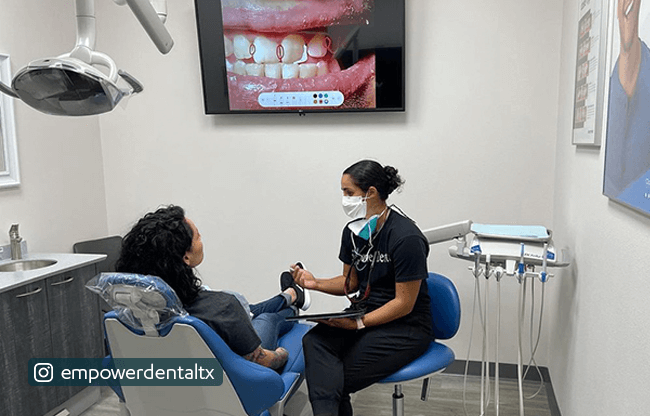 Just being able to give patients, even if it's a rough mockup, an idea of where we are trying to go. It gives them a vision of what their treatment result can look like. Especially if we are doing veneer cases, where you can pull up a before and after for them.
I believe that visualizing is very important to patient. And why I realize you guys have a 3Shape TRIOS Move with its own screen, for me, I wanted an even bigger screen. So, I have 45-inch screen hooked into my 3Shape TRIOS network. The screen is really in your face.It just makes it easier for the patient. And I can see that the wow moment really kicks in for them when they see a treatment simulation. They say, I'm onboard let's do this. I liken it to a test drive, it's try before you buy."